Episodes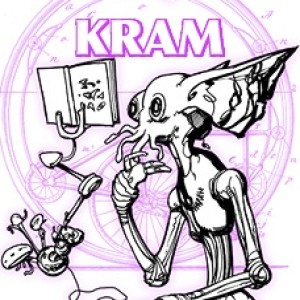 Friday Jul 12, 2019
Friday Jul 12, 2019
SF Fandom in first half of the 1970s
Leigh Edmonds introduces the topic, SF Fandom in the first half of the 1970s, and panel: Rob Gerrand, Robin Johnson and Bruce Gillespie.
 
The Panel: Robin, Bruce, Rob and Leigh (Photo: Cath Ortlieb) 
Leigh started by asking about the development of professional SF writing in Australia (2:25): Rob talked on the Easter 1974 writer's workshop and the 1975 LeGuin Workshop;
Robin on the need for a workshop to lure LeGuin (4:58);
Bruce on LeGuin's requirements and who turned up… (7:06)
and Rob on the Workshop itself (8:31) .
There was a discussion about the lack of a publishing industry in Australia by Bruce & Rob (9:35);
Rob talked about end of ASFR and material handed on to Bruce (11:00), Norstrilia Press & The Altered Eye (12:00)
Robin spoke on New Year's Con 1970 in Sydney, John Ryan and Panel by Panel (12:30) and The Syncon 70 discussion about world con (14:17).
Discussion about the Antifan Strikes Back movie by Rob and Robin (15:15)
Bruce on why we were bidding for the world con (17:00);
Leigh on the slan shack (17:25),
Publishing fanzines to plug the world con - Bruce (19:05)
John Bangsund's importance discussed by Leigh (21:00).
Leigh asked about new fan groups outside Melbourne (21:45),
Fans in Adelaide mentioned by Marc Ortlieb from the audience (23:40).
An appreciative audience: Terry Frost, Janice Murray,
Jenny Brice, Roman Orszanski and Marc Ortlieb.
Thanks to Cath Ortlieb for her kind permission to use the photo.
SpaceAge opening:
Bruce on importance of SpaceAge (25:30);
Rob on the role of Merv Binns (27:29)
and the Fantasy Film Society (28:27),
and the beginning of media fandom in Aus (29:30).
Leigh noted the appearance of women! at SF conventions (30:00),
Talk moved to the critical side of SF — Leigh, Bruce (32:05);
Lem, Foyster and Exploding Madonna (33:50),
and the influence of George Turner (35:27).
Leigh asked about DUFF and fan funds (36:55),
then discussion of slan shacks, Magic Pudding' Club — Robin & Bruce (36:55);
Bruce noted the importance of Jack Chalker & the Anti fan film (40:30).
Discussion about the delegation to the TORCON bidding (41:15) by Bruce.
Finally, Leigh invited the panel to talk about their favourite memories from this time (43:33).