Episodes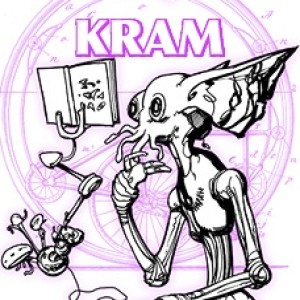 Tuesday Jun 18, 2019
Tuesday Jun 18, 2019
Here's the recording of the Fandom in the 60's panel at Continuum 14, minimal editing.
After a bit of faffing around with the recording mikes, Leigh Edmonds introduced the panel:
Lee Harding, Rob Gerrand, Bill Wright and Leigh Edmonds (moderator).

Leigh started by asking Lee to describe the state if SF in the sixties (1:46), and the
embargo on American imports (2:11). Lee talked about Operation Fantast (2:35), American fanzines (3:47) and what it was like to get published (5:54).

Rob Gerrand talked about The New Wave (1967), Aldiss, and his reaction to Barefoot in the Head. (12:33) Lee noted that they received proof pages of Cryptozoic from Brian Aldiss (13:03), and went on to
discuss media fandom — basically movies and TV (14:20) and commented on SF, fans and racism. (15:34)

Leigh invited Bill to talk about the sixties, and he discussed ANZAPA, fanzines (16:47) and how SF
liberated us from restrictive 60's culture (18:45).

Lee noted the influence of Foyster, Baxter and Barrett (20:43) and discussed the effect of
Foyster, Binns and SpaceAge. There was some discussion of the first convention (23:44),
then Lee talked about John Foyster (24:20), and Bill chimed in with his thoughts on John (25:14).

Rob discussed the influence of ASFR (25:59), and noted the influence of SF clubs at uni,
noting Damien Broderick's editorship of Lot's Wife (29:11).

They discussed the 68 con (29:31), then Leigh pulled them back to discuss the 1966 nation (30:32).
Rob talked about the Fantasy Film Society (32:55), and Bill noted the hazards of super 8, 16mm and nitrate films (33:40).

Lee noted the point of ASFR and the introduction of John Bangsund to SF (35:18), and Rob noted the role of Cassells in introducing George Turner and John Bangsund (38:34). Turner gets involved in reviewing and tears apart a piece on Alfred Bester's novel (39:28).
Lee talks about Penguin and publishing Australian science fiction (40:04).
Bruce Gillespie comments from the audience about continuing reluctance to publish SF (41:42).
Bill talks about ASFR (43:10). Some discussion about collating SF Commentary from Lee (45:07).